Calling for Your Contribution to GDIO News!
As a network for communicating and sharing information of the design industry, GDIO encourages all of our members, or anyone who would like to contribute, to share valuable information to us about the design industry, including events, insights, research, trends, programs, innovative design solution, or any valuable news worth sharing.

We welcome global designers and design organizations to share and exchange information on our platform, and get involved with GDIO in building up a global community platform for open collaborations.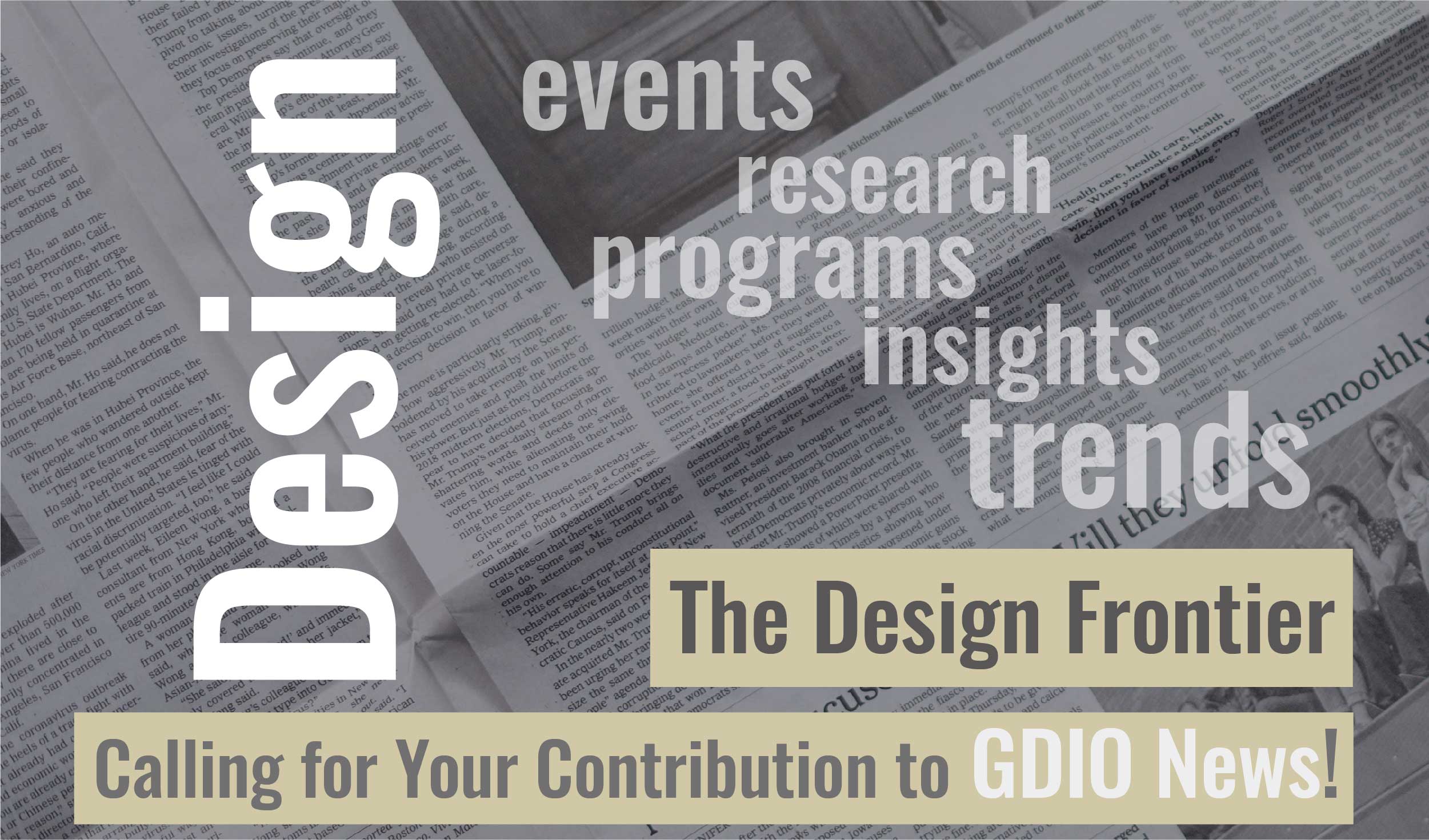 Please send texts and pictures to media@gdio.org
The size of pictures should be: width-1200px and height-900px (jpg) or 4'W x 3'H.
Feel free to contact us for an opportunity to show your insightful and valuable information on our website!